print
MEGI®-Bearings
For elastical mountings of moderate weight and heavy weight machines and aggregates.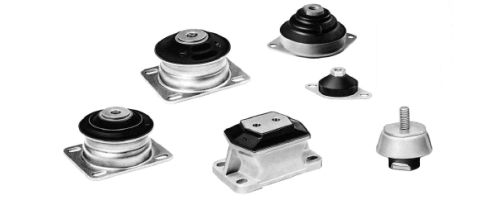 Type of load / -directions:

compression
shear
tear
combinations (compression/shear/tear)
Statically maximum load:
Types:
MEGI®-Bearings are available as follows:
pedestal plain bearing
flange bearing
round bearing
box bearing
They cover a wide range of applications. Some of the bearings are available with particulary forms of the elastomer body so it is possible to realise different kind of stiffnesses in X- und Y-directions.
Furthermore some of the bearings have a tear-off safty guard and some of them have a protection to avoid overloads.
The bearings are available in several stiffnesses.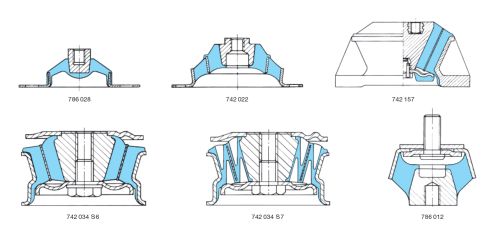 Details and technical datas like dimensions and loads are available from the chapter of the MEGI®-catalogue by following the link:
If you are looking for a special MEGI® part number you are welcome to use the search function on this page above.
Examples of use:
Mounting of:
aggregates
electrical and combustion engines
compressors and pumps
Special properties:
some of the types are available with different horizontal stiffnesses
Indications:
strength category of the central screw joint: 5
other strength categories on request